Product Characteristics of 1L Centrifuge Bottles
1. Use rigorous tested polypropylene copolymers (PPCO) as raw material, which conforms to the international standards of US food and drug administration (FDA) etc.
2. Wide-mouth design can easily take samples, double cap inside and outside, not only ensure sealing, but also effectively prevent the secondary pollution of samples when operating.
3. Max speed over 8000RPM, it can withstand 15000xg relative centrifugal force.
4. Wide mouth bottle have bottle of bigger bottle hole, can easily take out the samples.
5. It can be under high temperature and high pressure sterilization for 20 minutes in 121°C, 0.1mpa(15psig/1bar).
6. Excellent mechanical properties let it reusable after clean and high temperature sterilization.
7. Screw off the cap before high temperature sterilization, and don't tighten the caps when sterilization.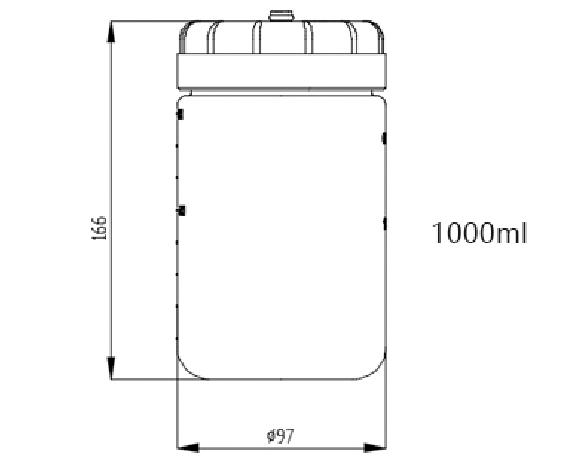 Product Information of 1L Centrifuge Bottles
| | |
| --- | --- |
| Order No. | 0305536130 |
| Capacity | 1000ml |
| Material | PPCO |
| Size(Diameter x Height) | Φ97 x 166mm |
| Max. RCF | 15000xg |
Note: It can apply to "HITACHI" "Beckman" "Xiangyi" 1000ml high speed centrifuge.

*Recommend high temperature sterilization before use it.